Marketing For Security Companies
Marketing For Security Companies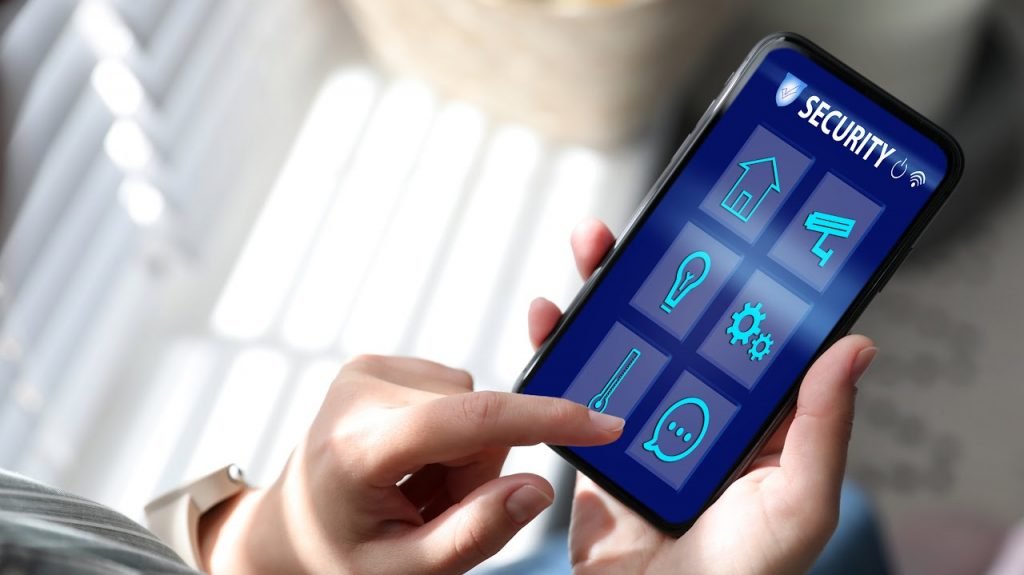 At Fast Digital Marketing, we have more than 25 years of experience marketing for security companies and marketing directly to consumers using a multichannel direct marketing approach this includes local and national SEO, SEM, PPC, content marketing, retargeting, reputation marketing, Facebook, and other social media platforms.

We also redesign or in some circumstances redo websites as it's the backbone and where most of the traffic will land. We understand that running a security and fire company is hard work and full of challenges. 
I should know, I did it for 25 years. My name is Thad Paschall, and I founded Protect America, Inc in 1992. We ranked in the top 10 out of 100,000 security companies for many years.
When I started Protect America, Inc., with $50,000 in savings I started from scratch and built it into a disruptive top 10 industry leader with more than $68 million in annual revenue and a 75% exit at $136 million. In a bad economy, Our journey began when we established the protectamerica.com URL in 1992.

We were one of the first, if not the first, to start marketing online. My online marketing budget was in the millions every month. So it's safe to say I know most of the right ways and wrong ways to market online. If I don't know something I know where to go to find the answer.
We protected over 600,000 families and raised upwards of 300 million in original capital and recapitalization transactions during our tenure at Protect America. 
One of my greatest achievements in the security industry was creating the first successful DIY security system business model starting around 2003.

I was told at the time it could never be done, and when I started, there were zero DIY installations taking place every month. Today, over 54% of all new home security installations are DIY.

I know how to run revenue operations, raise money, and run sales, marketing, product development, and business operations.

There was no Ring or Simply Safe when I came up with the idea for a DIY home security business in 2003.

I operated as a traditional alarm company from 1992 until then with office installers and salespeople based in 30 different locations across the United States.
The idea for our new security business model came up on the back of a napkin while we were flying on a Southwest Airlines flight.

We wanted to make everything as simple as possible.

In the past, Southwest only flew Boeing 737 Jets. When we changed things, we only used GE security products and other things like that.

Because of Herb Keller and his team, Southwest had the best employees at that time. We set out with our team to do this.
When we started our DIY project, 0% of home security installations were done by ourselves.

Over 54% of new installations are done by the person who owns the house or apartment. Among some of the things I've done that I'm proud of are:
The company created 30K to 50K new customers each year through a variety of digital marketing channels. 
I was able to build a high-performing team of up to 500 people by attracting high-quality people, hiring and on
boarding them, and setting up ongoing mentorship and training programs.
We developed long-term relationships with suppliers and vendors, such as General Electric, Honeywell, and so on. We negotiated top discounts for equipment and service.
I retired to the beach here in Florida for a few years. After getting divorced and realizing I was freaking bored and that I had too much to give back.

I started Fast Digital Marketing, so I could help others with this wealth of knowledge I attained over the years marketing for security companies.
Security Marketing Agency-Marketing for Security Companies
Marketing for security companies is difficult enough, which is why you should have the most experienced security marketing professional on your side.
With our experience in all aspects of operating a security company and having done what was unthinkable at the time, there is nobody more qualified to help you build your company online or through more traditional methods. 
I believe in our current market that local traditional companies have the advantage over the large national and regional alarm companies and even the Amazons of the world.

This is only true if you know how to correctly market your company locally and take advantage of the weaknesses of the major players.
Marketing ideas for security companies
I specialize in the impossible, so schedule your free consultation below and let's see if we are a good match. 
My experience goes outside of the marketing for security companies businesses as I take these years of experience and adapt the same universal strategies to other businesses.
If you want to enjoy all the benefits of digital marketing without stressing about it, let us help your company get more customers, improve customer engagement, and boost your rankings in search engines.
Schedule a time to talk today.
One more thing. Check out our reputation marketing program.
Reputation Marketing
On top of our normal marketing for security companies services, we have some very special software that makes your company more profitable!

It's a 100% automated way to market your 5-star reviews and gives you 100% control over how the reviews are branded and displayed.
Our RMS software streams your 5-star reputation to every page on your website.

It gives your future customers the ability to call you from the 5-star review they are reading.

This one simple 10-minute strategy alone could increase revenue in a big way.

Let's just say this brings in a minimum of 5 new customers more than normal in a month and the lifetime value of each customer is $3,750.

If you created just 60 more customers over the year, that would be an increase of $225,000 extra in lifetime value.

Now, combine this with all the other creative marketing angles we bring to the table, and that increase in revenue goes through the roof!
Target Market

for

Security

companies
As the owner of a security alarm company, you know that more than half of all burglaries occur in homes.
Protecting families is the reason you are in the security business, so let us help you protect these families by exposing you to the families that need your services most.
How do we get home security companies more customers? We work to make sure you get to those people before your competitors do, too.
The best way to do that is with a well-thought-out and well-executed home security marketing plan.
It is important for people to feel safe and secure in their own homes when they are at home and when they are away.
So, when people look for home security companies, they want the best one they can find!
It is important that you have a great online presence for your security business so that people can find it.
There are a lot of people who could be interested in home security. If you aren't marketing your business online, those potential customers will never know that your security business exists.
Keep reading to learn about the best ways to market your security business.
Any time you need help with any of these home security company marketing ideas, we can help you out!
If you want to learn more about how our online marketing services for residential security companies can help you get more leads and sales all year, contact us at fastdigitalmarketing.com.
SEO for Security Companies
Part of our marketing for security companies involves the use SEO to make your website more visible to people who search for it.
If your home security business isn't SEO optimized, you're missing out on a great way to reach more people who are interested in your business to visit your website.
Home security is a term that people search for online. When people do this, your business will show up near the top of the list.
Try searching for your business with words that you think your customers will use to find you.
If your website doesn't show up on the first page, people won't be able to find your business.
Why? Research shows that 75% of people don't look past the first page of results when they search. Web traffic leads and money are lost if your site doesn't show up at the top of a search engine.
marketing strategy for security company
Home security marketing tactics are the best way to make sure that people find your website, so use this home security marketing tactic as part of your overall plan.
So, how can you make the most of your SEO plan? With these steps, you can make your site more mobile-friendly.
More than half of all time spent on digital media is spent on mobile phones.
Web Design for Security Companies
SEO gives you the chance to reach more people who are interested in what you have to say.
In this way, you will be able to reach the right people.
Because people are using their cell phones to search the internet and use social media more than they are using their desktop computers to do these things, You'll want to make sure that your website is responsive so that it looks good and works well no matter what people use to get to it.
A responsive design will also help you avoid having more people leave your site than you used to.
This is how quickly people leave your site and go back to the search results. This is called your bounce rate.
A high bounce rate means that many people leave your site quickly.
This affects how Google sees your website. It will show them that your pages aren't good for the keywords because people leave quickly.
Having a responsive site is important, so people spend more time on your pages and learn more about your home security company.
Long-tail keywords should be looked for.
When you use SEO to market your security company, the keywords you choose have a big impact on how well it works.
As a rule, you should focus on long-tail words instead of short-tail words. People who search for "home security" use a short-tail keyword. Most people will search for this term to find your business.
Another thing that makes it hard to get people to come to your site is that it is a very competitive world.
With this home security company's marketing strategy, it is better to focus on long-tail keywords that are more specific to your business than broad keywords.
 Long-tail keywords are better for your business because the traffic that comes from these searches is more valuable to you and your company.
People who search for long-tail keywords like "home security company" are buyers, not lookers.
These words will help you get more people who are interested in your goods or services to your website.
SEO will help your business get more credible leads that you can nurture and convert into sales.
Marketing for home security companies is difficult enough, which is why you should have the most experienced security marketing professional on your side. 
Schedule your appointment today. Click here to schedule a time to talk.
Introduction: The Rise of AI and Its Impact on Human Interaction Artificial Intelligence (AI) has
Read More »