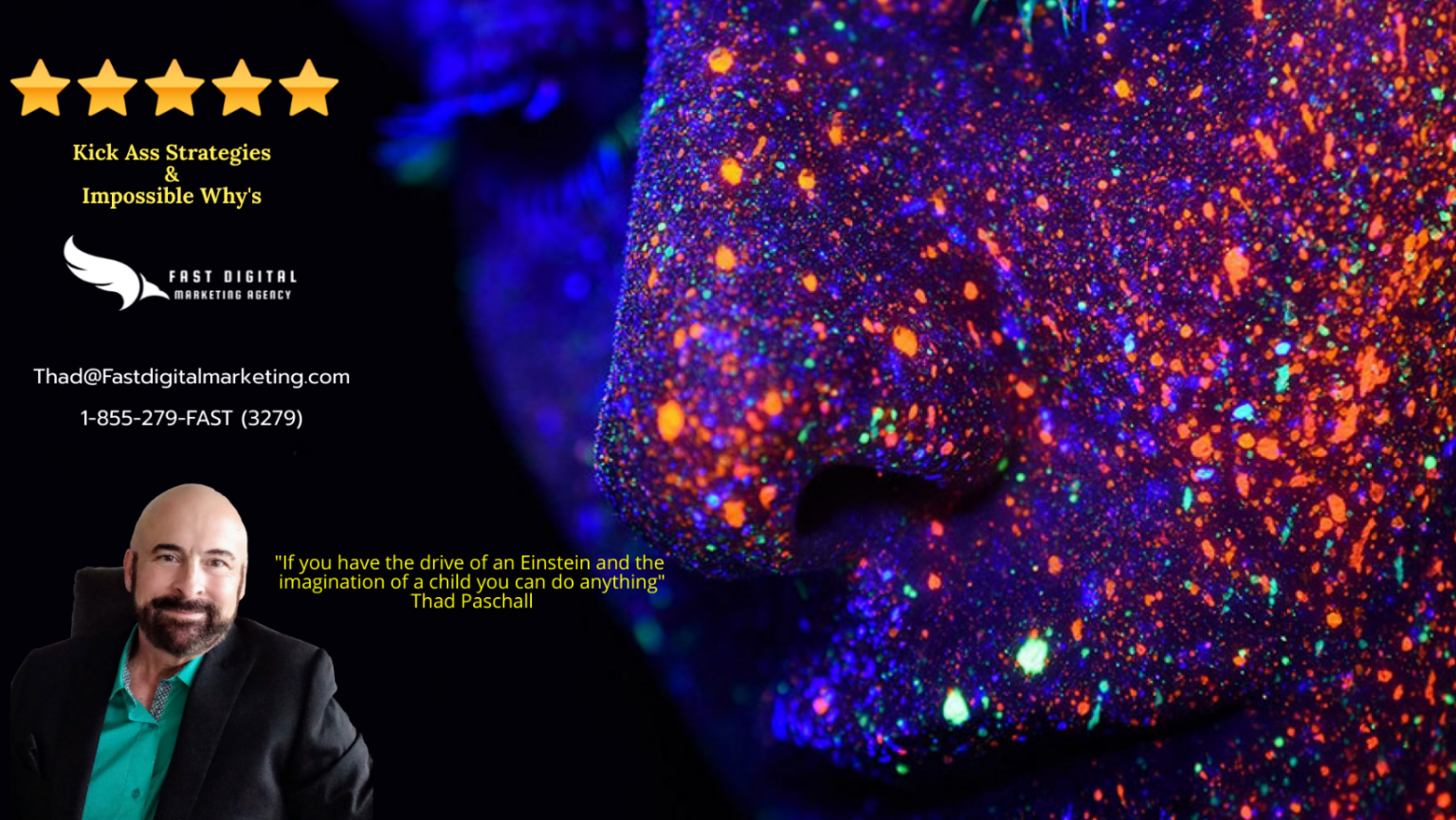 SEO Agency Houston – The Houston Tx market highly competitive, regardless of your industry. It is difficult to stay ahead of your peers in the growing number of startups and new businesses popping up all around town. You need strong differentiators and a solid marketing strategy. You also need someone with vast experience in running a business and implementing everything that is discussed on this page and more. Fast Digital Marketing an Elite Houston SEO Agency has mastered the art of forging a strong digital presence in a crowded market.
Content Marketing and SEO Strategy
Fast Digital Marketing's Elite SEO Company in Houston has a highly creative and technical editorial staff. Our content team creates and implements data-driven content strategies for digital marketing campaigns. We include content for PPC and social media campaigns in the strategy. We aim to engage your target audience by creating content that makes them brand advocates. Our proven on-page SEO strategy will increase traffic and generate more qualified leads. We will make your site more visible and tailor your SEO campaigns to get the results you want.
Houston SEO Agency
Your Houston business requires more than just a great value proposition to stay competitive. You can have the best product at the best price but with a terrible online presence and have low or no sales. You can also have a terrible product with great marketing and incredible sales. You have to get in front of as many eyes as possible with your offer or no one will even know you exist. To achieve your this, you need an optimized online presence and you need to be working with someone who has done it in a big way themselves. We have and we can help you! We help a wide range of clients reach their business goals and sales goals by coming up with creative online multi-channel marketing solutions which include search engine marketing and much much more.
More than Search Engine Optimization
At Fast Digital Marketing Agency, we do more than just search engine optimization. Although we have the best SEO consultant in the U.S. and we offer a variety of marketing services our team can also look at every aspect of your operations and give you the input that makes a difference. If we don't know something, we have the connections to find the person who is the best in the world at that particular task.
Digital Marketing Strategy for your Brand
We can help establish your brand's Digital Marketing Strategy and visibility on major search engines such as Google, Yahoo!, and Bing. Fast Digital Marketing uses the most effective SEO practices that give you the ability to reach your target audiences, We evaluate your needs and develop a strategy to meet them, whether you are a startup company or an enterprise. we offer the following digital marketing solutions and more in our Elite SEO Agency Houston Area.
Keyword research and other Services
keyword research including topical relevance and frequency, search engine optimization strategy, search engine marketing, Houston SEO strategy design, web design, social media marketing services, content marketing, Google AdWords PPC management, reputation marketing, Google, Amazon s3, Azure cloud stacks, and more. Backlinks, Local and national SEO audits on your company and also on competitors. Facebook and YouTube marketing and ad management.
Houston, TX SEO Services Local Search Engine Optimization (SEO)
Google Business Profile-Local SEO services in Houston can increase your business's visibility online to your target audience so they can find you on Google, Bing, Yahoo, and other major search engines. Our goal is to help you reach the top of the results for relevant searches so that you will be seen by as many potential customers as possible. We make sure you have all keywords and keyword phrases that are needed to get you ranked localy. Relevance and frequency is the key here. When it comes to local search engine optimization, we know what works best for each individual situation. We carefully choose geo-targeted keywords and hyperlocal keywords to ensure precision and accuracy. We can drive more traffic both to your website and to your physical location.
Web Design and Organic SEO
Web Design-When ranking sites, Google and other major search engines take into account the website's functionality when ranking sites. Our Houston SEO agency offers technical site maintenance. This ensures that your website design is SEO-friendly, which in turn ensures higher rankings. To maintain your website's technical health, we will diagnose any backend issues and monitor its performance. The seamless user experience helps convert visitors to paying customers. Our Houston SEO company will listen to your goals and communicate your expectations. We will also help you achieve the desired results to maximize your marketing investment. This is not something that all digital marketing agencies do. These are just a few of the reasons we're different. To ensure that your marketing efforts are successful in today's competitive market, you will need to hire a trustworthy SEO company.
Content Marketing and SEO Strategy
Fast Digital Marketing's Elite SEO Company in Houston has a highly creative and technical editorial staff. Our content team creates and implements data-driven content strategies for digital marketing campaigns. We include content for PPC and social media campaigns in the strategy. We aim to engage your target audience by creating content that makes them brand advocates. Our proven on-page SEO strategy will increase traffic and generate more qualified leads. We will make your site more visible and tailor your SEO campaigns to get the results you want.
More SEO Strategies and Services to Improve Your Chances of Appearing in Search Engine Results
Use More Online PR: Online PR is a different type of traditional PR. It uses traditional PR principles but leverages digital PR techniques. Online PR is a strategy that helps your business be mentioned in the media or gain positive community engagement. Traditional PR tends to be focused on traditional channels such as the general media, niche print publications, television and radio. Digital PR, however, has a plethora of other channels available. We have a variety of online PR services available.
Mobile factors can have a lot to do with SEO. These include the UX and page loading speed. Mobile 1st should not be overlooked and should be a priority when it comes to SEO.
Social media is the online persona of a brand. Social media networks help you build community, loyalty, and engagement. This allowed you to show your audience what your company stands for, including your values, culture, and all that is important to you. Google uses social media signals to assess how trustworthy and authentic a brand/website is online.
Reviews-Feedback Reputation-Presence on Multiple Review Sites, Minimum Rating, Online Profiles, Average Review Score, Total Reviews, Score Consistency.
Important! The items above are extremely important for your brand if you want to have a real SEO strategy. Most business owners or CEOs of larger corporations are too busy running their day-to-day operations to pay attention to these. This is where our SEO experts at Fast Digital Marketing and Consulting Business come into play. We handle all this for you, whether you have anything existing or you need to get busy putting all this into place.
What sets our Elite SEO Agency Houston Stand out from The Crowd?
What sets us apart from other search engine optimization (SEO) companies that promise you a better online presence?
Our founder and CEO started his previous company from scratch with 50k in savings and built it into a disruptive, industry leading business that created over 800,000 customers all through multichannel digital marketing. We actually have done it for ourselves and know what it takes down to the minute detail. The good thing for you is Thad. Our founder gets personally involved with every account. He loves passing on his knowledge and helping others grow their companies. The bad thing is that we only accept a few businesses at a time to work with. If you have an interesting business and the will to invest in and do whatever it takes to succeed, then fill out the application and let's see if we are a good fit for each other. If you are, then we'll reach back out to you to schedule a call and go over the specifics.
What is an SEO company?
An SEO agency will find opportunities to obtain links from quality directories and relevant industry sites. This is how you generate traffic from these sites by making sure the link points to something of value to the reader.
SEO: Why do you need it?
SEO stands for Search Engine Optimization. SEO stands for Search Engine Optimization. It is the process of optimizing your online visibility. This means that more people will see your website and increase your chances of selling your product or service.
What is the relationship between content Marketing and SEO?
SEO is the technical process of increasing traffic to your site and attracting maximum people. Content marketing, on the other hand is about using relevant and valuable content to generate profitable client or customer action. SEO without content marketing would be like a body with no soul.
What is the definition of topical relevance?
Websites with similar content are considered to be of topical relevance. Websites with similar content have a greater impact on website position in search results than those that don't share the same topic.
What is the importance of building topical relevance?
Topical Authority is the new Domain Authority. The more authoritative a website's Domain Authority is, the quicker it will rank for keywords in Google. The same applies to content. How strong a website's topical authority is will depend on how much content it has, its quality, quantity, and relevancy.
What is topical searching?
A topical search engine is one that focuses only on a specific topic. This engine covers the entire Web, not just a specific website. Programmable Search Engine makes it possible to include multiple websites within the same engine.
What is topical competence?
Topical authority refers to the knowledge and expertise that an online brand or property has over a topic, field or concept.
About Houston, TX
Houston ( (listen); HEW-stən) is the most populous city in Texas, fourth-most populous city in the United States, most populous city in the Southern United States, as well as the sixth-most populous in North America, with a population of 2,304,580 in 2020. Located in Southeast Texas near Galveston Bay and the Gulf of Mexico, it is the seat and largest city of Harris County and the principal city of the Greater Houston metropolitan area, which is the fifth-most populous metropolitan statistical area in the United States and the second-most populous in Texas (Dallas–Fort Worth is larger). Houston is the southeast anchor of the greater megaregion known as the Texas Triangle.Comprising a total area of 637.4 square miles (1,651 km2), Houston is the ninth-most expansive city in the United States (including consolidated city-counties). It is the largest city in the United States by total area, whose government is not consolidated with a county, parish, or borough. Though primarily in Harris County, small portions of the city extend into Fort Bend and Montgomery counties, bordering other principal communities of Greater Houston such as Sugar Land and The Woodlands. The city of Houston was founded by land investors on August 30, 1836, at the confluence of Buffalo Bayou and White Oak Bayou (a point now known as Allen's Landing) and incorporated as a city on June 5, 1837. The city is named after former General Sam Houston, who was president of the Republic of Texas and had won Texas's independence from Mexico at the Battle of San Jacinto 25 miles (40 km) east of Allen's Landing. After briefly serving as the capital of the Texas Republic in the late 1830s, Houston grew steadily into a regional trading center for the remainder of the 19th century.The arrival of the 20th century brought a convergence of economic factors that fueled rapid growth in Houston, including a burgeoning port and railroad industry, the decline of Galveston as Texas's primary port following a devastating 1900 hurricane, the subsequent construction of the Houston Ship Channel, and the Texas oil boom. In the mid-20th century, Houston's economy diversified, as it became home to the Texas Medical Center—the world's largest concentration of healthcare and research institutions—and NASA's Johnson Space Center, home to the Mission Control Center. Since the late 19th century Houston's economy has had a broad industrial base, in energy, manufacturing, aeronautics, and transportation.
Neighborhoods in Houston, TX
Downtown Houston, Houston Heights, Midtown, Montrose, Chinatown, Kingwood, River Oaks, Memorial City, Rice Village, Acres Homes, Greenway Plaza, Sharpstown, East Downtown, Meyerland, Greenway/Upper Kirby, Theater District, Rice Military, Independence Heights, Afton Oaks, Greater Third Ward, Westchase, Northside, Kashmere Gardens, Lazybrook / Timbergrove, Fourth Ward, Magnolia Park, Braeswood Place, Greater Fifth Ward, Bammel, Southbelt / Ellington, Greater Heights, Second Ward, Greens Bayou, Gulfton, Walnut Bend, Corinthian Pointe, Northside Village, Mid-West, Brays Oaks
Things To Do in Houston, TX
Bus Stops in Houston, TX to FAST DIGITAL MARKETING
Bus Stop in Houston Houston, TX to FAST DIGITAL MARKETING
Bus Stop in Greyhound: Bus Station Houston, TX to FAST DIGITAL MARKETING
Bus Stop in Northwest Transit Center Houston, TX to FAST DIGITAL MARKETING
Bus Stop in Fuqua Houston, TX to FAST DIGITAL MARKETING
Bus Stop in Main St @ Cambridge St Houston, TX to FAST DIGITAL MARKETING
Bus Stop in 815 Pierce St near Travis St Houston, TX to FAST DIGITAL MARKETING
Bus Stop in Greyhound: Bus Stop Houston, TX to FAST DIGITAL MARKETING
Bus Stop in Wheeler Houston, TX to FAST DIGITAL MARKETING
Bus Stop in Kashmere Transit Center Houston, TX to FAST DIGITAL MARKETING
Bus Stop in University Blvd @ Main St Houston, TX to FAST DIGITAL MARKETING
Bus Stop in Main St @ Sunset Blvd Houston, TX to FAST DIGITAL MARKETING
Bus Stop in W Dallas St @ Waugh Dr Houston, TX to FAST DIGITAL MARKETING
Driving Directions in Houston, TX to FAST DIGITAL MARKETING
Driving Directions from Elite Web Technology to 2100 West Loop South, Houston, TX, US, 77027
Driving Directions from Absolutely Elite llc to 2100 West Loop South, Houston, TX, US, 77027
Driving Directions from SEO Houston Pros - #1 Local Search Engine Optimization Expert - Houston SEO Expert to 2100 West Loop South, Houston, TX, US, 77027
Driving Directions from Angel SEO Services, LLC to 2100 West Loop South, Houston, TX, US, 77027
Driving Directions from Destiny Marketing Solutions to 2100 West Loop South, Houston, TX, US, 77027
Driving Directions from TopSpot Internet Marketing to 2100 West Loop South, Houston, TX, US, 77027
Driving Directions from Joshua Belland SEO to 2100 West Loop South, Houston, TX, US, 77027
Driving Directions from ASTOUNDZ to 2100 West Loop South, Houston, TX, US, 77027
Driving Directions from ODMsoft Houston Digital Marketing Agency - SEO, PPC, Web Design to 2100 West Loop South, Houston, TX, US, 77027
Driving Directions from Imperium Elite to 2100 West Loop South, Houston, TX, US, 77027
Driving Directions from AdsRole to 2100 West Loop South, Houston, TX, US, 77027
Driving Directions from Actual SEO Media, Inc. to 2100 West Loop South, Houston, TX, US, 77027