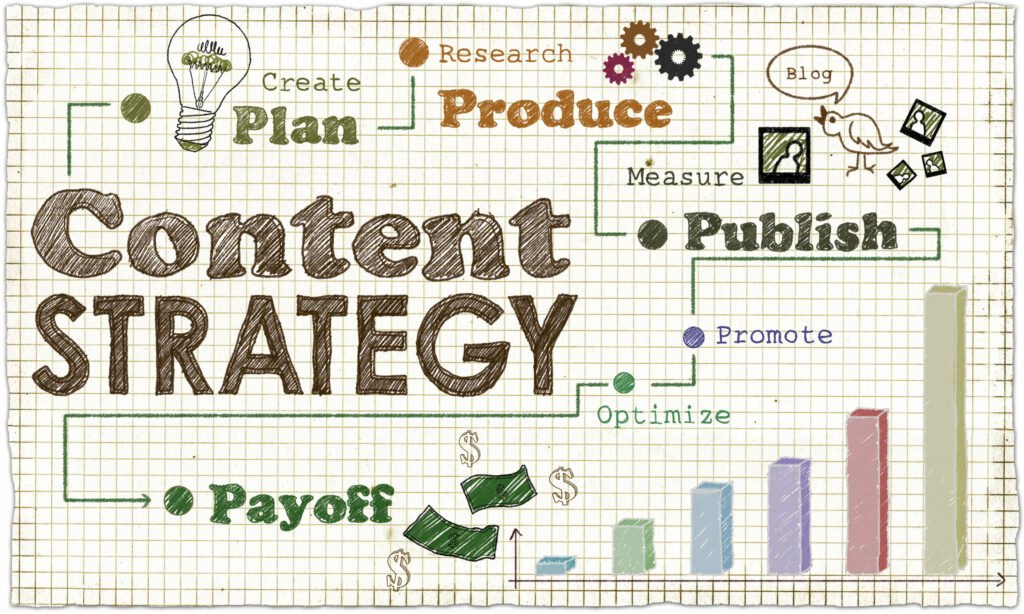 Fast Digital Marketing: Your Trusted Naples SEO Agency FOR 2023
As a business owner in Naples, you know the importance of ranking higher in search engine results. With so much competition in the market, it can be challenging to stand out and attract potential customers. That's where search engine optimization (SEO) comes in. By implementing effective SEO strategies, you can increase your online visibility and drive more traffic to your website. But with so many SEO companies and experts to choose from, how do you know who to trust?
Why Choose Fast Digital Marketing for Your Naples SEO Needs
At Fast Digital Marketing, we pride ourselves on our passion for helping businesses in Naples grow through effective SEO strategies. Our team of experts have a wealth of knowledge and experience in the industry and are dedicated to providing top-notch service to our clients. We understand that each business has its own unique needs, which is why we offer customized solutions for each of our clients.
Incorporating PPC and Website Design into Our Naples SEO Strategy for 2023
One aspect of our Naples SEO strategy for 2023 includes incorporating pay-per-click (PPC) advertising into our campaigns. PPC can be a cost-effective way to drive targeted traffic to your website and increase your chances of converting those visitors into leads.
We also prioritize the importance of website design in our SEO campaigns. A well-designed website not only looks professional but it also plays a crucial role in the user experience and can impact your search engine rankings. Our team of website design experts will work with you to create a visually appealing and user-friendly website that aligns with your brand and business goals.
Staying Up-to-Date with the Latest Industry Trends and Best Practices
In addition to PPC and website design, we also stay up-to-date with the latest industry trends and best practices. Our SEO experts regularly conduct analysis and reports on the latest trends and changes in the industry, and we offer ongoing support and consultation to ensure that your SEO campaign is always evolving and improving. We believe in the importance of transparency and communication in our relationships with clients, and we always keep you informed about the progress of your SEO efforts.
Building Your Brand with Fast Digital Marketing
Your brand is more than just your logo and color scheme – it's the overall perception of your business in the market. A strong brand can help you stand out from the competition and attract potential customers. We offer a range of branding services at Fast Digital Marketing to help you establish a cohesive and consistent brand image. These services include logo design, messaging development, and visual branding elements.
Conversion Rate Optimization: Turning Traffic into Leads and Customers
Getting traffic to your website is important, but it's only half the battle. You also need to focus on converting those visitors into leads and customers. This is where our conversion rate optimization services can help. We can identify areas for improvement on your website and implement strategies to increase the number of conversions. These strategies can include adding clear calls to action, making it easy for users to navigate and find the information they need, and optimizing your website for mobile devices.
Our Commitment to Excellence
We have a track record of delivering results for our clients at Fast Digital Marketing. We have a team of experienced SEO experts who are dedicated to helping your business succeed and grow. Our ultimate goal is to provide top-notch service and exceed your expectations. We understand the importance of customer service and building strong client relationships, and we are committed to providing excellent communication on a regular basis to ensure that your SEO efforts are meeting your business needs and goals.
Utilize Google Business Profile for Improved Local SEO
One last secret tip that can help with your Naples SEO in 2023 is utilizing Google Business Profile (GBP). GBP is a free tool provided by Google that allows businesses to manage their online presence across Google, including Google Maps and Google Search. By claiming and verifying your GBP, you can improve your local SEO and make it easier for potential customers to find and learn more about your business.
Tips for Optimizing Your Google Business Profile
Optimizing your GBP is easy and can make a big difference in your search engine rankings. Here are a few tips for getting the most out of this tool:
Complete all the information fields, including your business name, address, phone number, and category.

Add photos and videos to showcase your business and products/services.

Encourage customers to leave reviews on your GBP, as positive reviews can improve your rankings and credibility.

Respond to customer reviews and messages in a timely and professional manner.

Regularly update your GBP with new information, such as new products or services, special offers, or changes to your business hours.
Utilize GBP as Part of Your Overall SEO Strategy in 2023
Utilizing GBP can be a simple but powerful way to improve your local SEO and reach potential customers in Naples. Make sure to take advantage of this free tool as part of your overall SEO strategy in 2023.
Choose Fast Digital Marketing for Your Naples SEO Needs
If you're ready to take your Naples business to the next level with effective SEO strategies, contact Fast Digital Marketing today. Our team of experts is dedicated to helping businesses in Naples succeed and grow through customized and transparent SEO solutions. We offer a range of services, including PPC advertising, website design, branding, conversion rate optimization, and more. Our ultimate goal is to provide top-notch service and exceed your expectations. Contact us today to schedule a consultation and learn more about how we can help your business succeed with SEO.
Naples SEO Expert Advise for Better SEO in 2023
If you're a small business owner in Naples, Florida, you need to get on top of the search engine results. According to statistics, 92% of web traffic goes to websites on the first page of search results, with only 8% of that traffic ever contacting a business. So if you'd like to see your website pop up on the first page of Google's search results, you need to hire Fast Digital Marketing agency to help you rank higher.
Fast Digital Marketing SEO agency will help you increase your exposure on the search engines and increase your revenues. After all, you're in the business to reach the dreams and goals you set out for when you started your business. Our Marketing Agency will also identify any problems you're facing with your organic search results, paid ads, or anything else that affects your traffic. Fast Digital Marketing an SEO company will be able to help you get started with your business this week.
The 5 Best Tips to Improve Your Local Naples SEO Rankings
Developing an effective Naples SEO strategy for your business can help you rank higher in local searches. The first step is to make sure that your website is optimized. This is vital for your search engine ranking. There are a variety of techniques that can help you improve your site's SEO. Some of the most effective strategies are very complex, so it's important to understand them before you begin your campaign.
Visibility is an important aspect of SEO. The first three or four positions on Google search results will attract the most traffic. Having a website that is optimized for the search engines will also increase traffic, which can lead to more sales. By improving the visibility of your website, you will be able to attract more visitors. The higher your website ranks, the more potential customers will find you, which ultimately means more profits for you!
Getting featured in the local press is another way to gain popularity in local search. You should write articles about your business and get involved with the local media. These articles should contain the keywords that target your audience and draw them in. Ensure that you use the right words and phrases in your content to attract more customers. After all, it's the users' choice after all! The last tip to improve your local rankings is to focus on the quality of your content.
The first tip to optimize your website for the search engines is to use the right keywords. It's essential that your website is optimized for your target market. Using local keywords can drive a lot of traffic to your site. If you don't want your business to be listed on the first page of search results, invest in professional web design and content marketing. By following these tips, you'll be well on your way to boosting your online sales.
When you hire Fast Digital Marketing an SEO company for your Naples business, you'll be able to reap the benefits of improved rankings. With a successful SEO strategy, your Naples business will be able to attract more customers. Your website should contain a variety of keywords related to your business. Using keywords in your content will not only improve your website's visibility, but it will also help your website rank higher in search results.
A strong Naples SEO strategy will be based on your target market. You need to understand the importance of local SEO for your Naples business. The Southwest Florida region is one of the most competitive regions in the country, so it's essential to have a solid online presence. Creating a strong online presence can be a difficult task for small businesses. Therefore, it's important to hire a good SEO company like Fast Digital Marketing.
Keep your website updated with fresh and original content. Google loves fresh content. You'll want to include regular updates on your site. You'll be able to increase your local search engine rankings by adding relevant content.
It's crucial to optimize your page for local search. It's vital to make sure that you've included the right keywords. Remember that your title and meta descriptions are the most important factors in local searches. These are the best tips to improve your business's local search engine rankings. It will help you achieve high-rankings in search results. When you've done all this, you'll have an impressive online presence that's worth a visit.
Creating an engaging and informative website will improve your local rankings. Besides being informative, your website will also increase your chances of being seen in search results. Also By using schema, search engines can better understand your products and services, plus schema, can optimize your site for local searches. In addition, it's crucial to ensure that your site's user experience is optimal. Poor UX will negatively affect your rankings and cause your visitors to bounce from your website.
Before you commit to another SEO company, talk to us first. Our team can help you increase your visibility and boost your overall revenue. With smarter Naples SEO strategies, powerful copywriting, and smarter social media marketing, we'll create a unique online marketing strategy that will enable you to reach a huge audience online. We have spent over 20 million dollars in 20 years on digital marketing and SEO with our own companies, so we know what works and what doesn't. So, give us a try. It won't hurt your business. You'll end up with the best SEO service in town.
5 More Tips For Better Local Naples SEO
1. Create a Google Business Profile and make sure it is optimized correctly
2. Get your business on Google Maps and Bing Places for Business
3. Use social media to get more reviews, photos and videos of your business
4. Make sure you have a website with a map that shows where you are located
5. Add your phone number in large font to your website in a prominent area
Google is trying to make it easier for businesses to find their way around the internet. They've been working hard at making search results more relevant by including information about what people are searching for. This includes things like location, price range, and even ratings from previous customers.
If you want to increase traffic to your site, then you need to be found when someone types in keywords related to your niche. The best way to do this is through local SEO.
About Naples, FL
Naples is a city in Collier County, Florida, United States. As of the 2020 census, the city's population was 19,115. Naples is a principal city of the Naples-Marco Island, Florida Metropolitan Statistical Area, which had a population of about 322,000 as of 2015. The city is mostly known for its high-priced homes, white-sand beaches, and numerous golf courses. Naples is the self-titled "Golf Capital of the World", as it has the second most holes per capita out of all communities, and the most holes of any city in Florida. The city is also known for being appealing to retirees, and a large percent of the population is made up of them. == History == Before the period of European colonization, the indigenous Calusa lived in Florida (including the region of present-day Naples) for thousands of years, from Charlotte Harbor to Cape Sable. In 1513, Spanish conquistador Juan Ponce de León explored the region and encountered the Calusa, who resisted attempts by de León to establish a Spanish colony in Florida. This initiated nearly two hundred years of conflict between the Spanish and the Calusa. In the early 18th century, following slave raids from Muscogee and Yamasee raiders allied with European settlers in Carolina, the majority of the remaining Calusa moved south and east to escape the raids.The city of Naples was founded in 1886 by former Confederate general and Kentucky U.S. Senator John Stuart Williams and his partner, Louisville businessman Walter N. Haldeman, the publisher of the Louisville Courier-Journal.
Things To Do in Naples, FL
Bus Stops in Naples, FL to FAST DIGITAL MARKETING
Bus Stop in Naples Grande on Golden Gate Pkwy Naples, FL to FAST DIGITAL MARKETING
Bus Stop in US 41 and 7th Ave N Naples, FL to FAST DIGITAL MARKETING
Bus Stop in US 41 and 10th St Naples, FL to FAST DIGITAL MARKETING
Bus Stop in Airport Pulling Rd and Estey Ave Naples, FL to FAST DIGITAL MARKETING
Bus Stop in Goodlette-Frank Rd and 10th AVE N Naples, FL to FAST DIGITAL MARKETING
Bus Stop in Fleischman Park Naples, FL to FAST DIGITAL MARKETING
Bus Stop in US 41 and Golden Gate Pkwy Naples, FL to FAST DIGITAL MARKETING
Bus Stop in Naples High School Naples, FL to FAST DIGITAL MARKETING
Bus Stop in US 41 and 4th Ave N Naples, FL to FAST DIGITAL MARKETING
Bus Stop in US 41 and Center St Naples, FL to FAST DIGITAL MARKETING
Bus Stop in US 41 and Central Ave Naples, FL to FAST DIGITAL MARKETING
Bus Stop in 4th Ave N and US 41 Naples, FL to FAST DIGITAL MARKETING
Driving Directions in Naples, FL to FAST DIGITAL MARKETING
Driving Directions from Naples SEO Company to 5644 Tavilla Cir, Naples, FL, US, 34110
Driving Directions from WBN Marketing of Florida LLC to 5644 Tavilla Cir, Naples, FL, US, 34110
Driving Directions from SEO Mechanic to 5644 Tavilla Cir, Naples, FL, US, 34110
Driving Directions from Riptide SEO to 5644 Tavilla Cir, Naples, FL, US, 34110
Driving Directions from Scott Keever SEO Naples to 5644 Tavilla Cir, Naples, FL, US, 34110
Driving Directions from Indexsy - Enterprise SEO Company Naples to 5644 Tavilla Cir, Naples, FL, US, 34110
Driving Directions from webliteseo to 5644 Tavilla Cir, Naples, FL, US, 34110
Driving Directions from Hoffmann Creative Agency to 5644 Tavilla Cir, Naples, FL, US, 34110
Driving Directions from RP2 USA to 5644 Tavilla Cir, Naples, FL, US, 34110
Driving Directions from RGB Internet Systems, Inc. to 5644 Tavilla Cir, Naples, FL, US, 34110
Driving Directions from Webpuzzlemaster Digital Marketing Agency to 5644 Tavilla Cir, Naples, FL, US, 34110
Driving Directions from Elite DNA Therapy Services - Naples to 5644 Tavilla Cir, Naples, FL, US, 34110