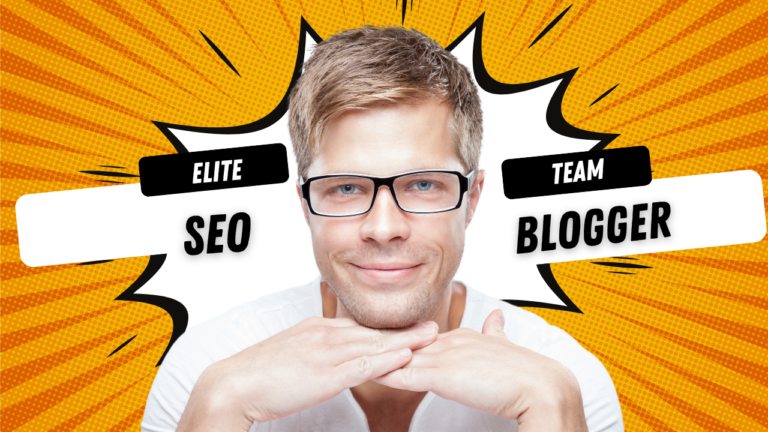 Small businesses are the backbone of Tampa's economy. Local SEO is a crucial tool for these businesses to ensure they stay competitive and thrive. It can help them establish their presence in Tampa, reach more customers and boost sales. Without it, small business owners may struggle to make an impact in a crowded marketplace. This article will explore why local SEO is so important for small businesses in Tampa and how they can implement it successfully.
Understanding The Basics Of Local Seo
Local SEO is essential for small businesses in Tampa. It helps them reach their target customers and increase visibility online. Targeting keywords and review monitoring are the two main components of local SEO.
Targeting keywords involves using specific phrases related to your business, such as "Tampa pizza delivery" or "best haircuts in Tampa". This ensures that when people search those terms, they see results relevant to them. You can also include location-specific words like neighborhoods or zip codes to narrow down searches even further.
Review monitoring plays an important role too, allowing you to track customer feedback about your business on popular sites like Google My Business, Yelp, Facebook, and TripAdvisor. Knowing what customers think about your products or services can help you identify areas for improvement and ensure a positive experience for all visitors. It's also beneficial for providing prospective clients with reliable information before making a purchase decision.
By utilizing these strategies correctly, small businesses in Tampa can make sure their website has increased visibility among potential customers in the area – boosting sales growth significantly over time.
Optimizing Your Website For Local Searches
Local SEO is critical for small businesses in Tampa. It ensures that customers are able to find the business online and visit their store or website, providing a much needed boost to sales. Optimizing your website for local searches requires targeting keywords related to the Tampa area and ensuring mobile optimization so potential customers can easily view it on any device they choose.
To target keywords, you must research relevant terms related to the Tampa area which will bring more of your ideal customer base through organic search results. This includes words like "Tampa" and "Small Businesses in Tampa" as well as other industry-specific language such as product names, service offerings, and specific areas within Tampa where your business operates. These targeted keywords should be used throughout the content on your site both inside page titles and body copy.
Mobile optimization is also key when optimizing for local SEO in Tampa. Your website needs to work properly across all devices including smartphones, tablets and desktops in order for users to access it regardless of how they're searching from. Responsive design is essential here – make sure fonts are scaled appropriately so all information is visible without needing to zoom in or scroll horizontally, images fit comfortably onto different screen sizes and menus are easy to navigate no matter what device someone's using. Taking these steps will ensure maximum visibility with potential customers who might otherwise miss out on discovering your business!
Utilizing Local Directories And Citations
It's no secret that local SEO is crucial for small businesses in Tampa. After all, the more customers can find you online and easily get to your store or office, the better! That's why utilizing local directories and citations is such an important part of any successful local SEO campaign. By optimizing listings and targeting reviews on popular sites like Yelp, Google My Business, Yellow Pages, and others, small business owners in Tampa can increase their visibility and draw more potential customers to their door.
For starters, it pays to make sure that your business information – name, address, phone number (NAP) – are consistent across all platforms. This helps ensure accuracy as well as prevent duplicate listings from popping up elsewhere. You should also strive to include high-quality images along with a detailed description of what services or products you offer so visitors have a good understanding of who you are and what you do.
By taking advantage of these methods for boosting local SEO rankings for small businesses in Tampa Bay area, you can help drive traffic to your website while building brand awareness at the same time. With careful planning and strategic execution of tactics such as directory submissions and targeted review campaigns, success will soon follow.
Building Quality Links
Finally, building quality links is essential for local SEO. Once directories and citations are in-place, a business must focus on link-building to enhance their presence online. Here's how:
Audit backlinks: Businesses should audit their backlinks by looking for any spam or broken ones that could be damaging their website's ranking potential. This can easily be done using tools such as Moz Link Explorer or Ahrefs' Site Explorer.

Review competitors: It's important to review the competition's link profile so businesses can understand which links they have acquired and why – this will help inform strategy going forward when it comes to finding new opportunities for link acquisition.

Investigate industry influencers: Identifying key players in the industry with existing relationships established within blogging communities is an effective way of acquiring high value links quickly and efficiently.
For successful local SEO, businesses must ensure they take these steps towards building quality links if they want to stand out from the crowd and rank higher on SERPs locally.
Leveraging Social Media For Local Seo
Small businesses in Tampa need to leverage social media for local SEO. Creating content, engaging with customers and responding to reviews are all important elements of an effective local SEO strategy. Business owners should focus on creating interesting content that appeals to their target audience, as well as providing helpful responses to customer reviews on platforms such as Google My Business or Yelp. This helps establish trust and credibility among potential customers in the area. Additionally, it is critical for small business owners to understand how audiences interact with their brand online by monitoring conversations about them on different channels. By doing so, they can foster relationships with current and potential customers, which can have a positive impact on both visibility and sales. The key takeaway here is that leveraging social media correctly will help small businesses in Tampa stand out from competitors and increase their chances of success.
Frequently Asked Questions
How Long Does It Take To See Results From Local Seo?
Content optimization and link building are key elements of local SEO. But, how long does it take to see results from local SEO? Generally speaking, it can take several months for businesses to start seeing improvements in their visibility online. It depends on factors such as the size of the business, competition levels, and the quality of content and links being used. Companies should also factor in any changes that may need to be made to ensure compliance with search engine guidelines. With careful planning and effort, businesses can begin to reap the rewards of their hard work within a few months.
What Are The Best Local Seo Strategies For Small Businesses?
Optimizing content and building citations are two of the best local SEO strategies for small businesses. It's important to ensure that your website is optimized with relevant keywords, as well as create a presence on the major search engines like Google My Business. Additionally, build up your business' online reputation by gaining backlinks from other websites in your industry and creating citations on directories such as Yelp or Yellow Pages. Doing this will help boost visibility among potential customers near you.
What Is The Cost Of Local Seo Services?
Paid advertising and content marketing are two of the most common local SEO services. The cost associated with these services can vary greatly depending on the size and scope of your business, as well as the geographical area you're targeting. Generally speaking, larger businesses that want to target multiple locations will pay more for local SEO services than smaller businesses looking to reach a single market. Ultimately, the cost of local SEO depends largely on how much work needs to be done in order to achieve desired results.
How Important Is Keyword Research For Local Seo?
Keyword research is essential for local SEO success. Optimizing content and tailoring ads to the specific location can be made easier with keyword research. Knowing which keywords people in a certain area are searching for allows businesses to target their audience better, ensuring that they get more visibility online. Keyword research also helps create relevant content tailored to the needs of potential customers in a particular location, thus making it easier for them to find what they need quickly and easily.
How Can I Track The Success Of My Local Seo Campaign?
Tracking the success of your local SEO campaign is critical to its effectiveness. There are a variety of tools available for tracking analytics data that can help you determine how successful your efforts have been. Some popular options include Google Analytics, Ahrefs and Moz Local which allow you to track keyword rankings, monitor website traffic and measure changes in organic search results. Additionally, it's important to look at other metrics such as customer engagement on social media or reviews from customers who use your services. By using these tracking tools and analyzing key performance indicators (KPIs) you'll be able to identify areas where you need improvement and make more informed decisions about where to focus your marketing strategies going forward.
Conclusion
Small businesses in Tampa need to consider local SEO as part of their digital marketing strategy. It is a cost-effective way to increase visibility and attract customers from the local area. Keyword research is essential for successful local SEO, so it's important to understand your target audience. However, with dedication and an ongoing optimization effort, you can expect to see results within several months. Tracking your progress will help you identify what works best for your business and ensure that your efforts are paying off. Local SEO is worth investing in – if done right, it can be the key to success for small businesses in Tampa!
Are you tired of shooting in the dark when it comes to understanding your customers?
Read More »